Feedback Maze Game
A Simple Group Activity for Improving Feedback Mechanism
Feedback is a critical factor for project success. Delay in feedback may lead to not meeting Quality standards, and thus missing the customer expectations. Our consulting team has innovated a team based game to guide the engineers, let them experience the importance of feedback, as well as, help them manage timely feedback process in a project work.
Feedback Maze Game is based on simple concept of a Maze and can be played in a group or teams.
Buy the Kit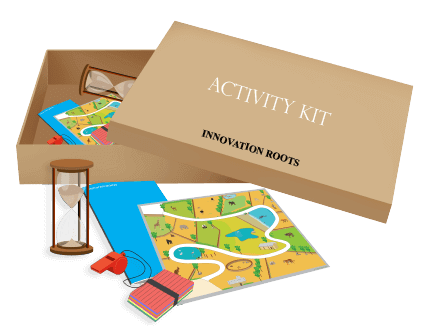 Ten hand-crafted Feedback Maze Game Boards
An end-to-end facilitator guide that'll explain the rules of game
Set of colourful pens to draw and colour
Set of ten blindfolds to introduce constraints
A set of index cards to take important notes from the conversation
A set of hand-waving alert card to manage the attention
An awesome ten minutes Sand Timer, to manage time
A Sports Whistle, to add fun to the activity.